How Can I Start Shopping More Sustainably?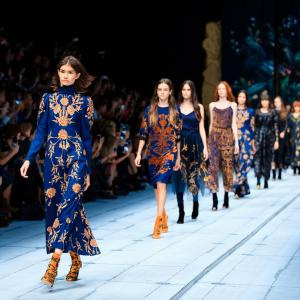 Interview with 'Ethical consumer' co-editor tim hunt
Looking to make those first few steps into a more sustainable lifestyle but struggling to know where to start?
We spoke to 'Ethical Consumer' co-editor Tim Hunt, who answered our most pressing questions concerning ethical and sustainable shopping:
Do you consider it to be more ethical to shop online or in store?
We did some research on this question last year and found that on balance in terms of ethics there isn't much difference between shopping online or in store.
The most important thing is cutting your consumption and for this you can shop anywhere just less frequently.
What would you say to someone who is concerned about the cost involved in shopping more ethically and sustainably?
There are some great examples of where shopping ethically can save you money.
For example I wear Nudie jeans - they cost roughly £95 for a pair of organic cotton ones (about the same as a designer brand). What is great is that they will repair your jeans for you for free and at the end of their life you can part exchange them for a new pair (they give you £25 towards a new pair when you hand in your old ones). This saves you loads of money in the long term.
When you think about big ticket items like cars or washing machines there are usually some savings to be made by buying the most efficient models. Fuel efficient petrol cars are far cheaper than than those with larger engines and cost less to run. A more efficient washing machine can save you money in the long run on both your electricity and your water bills.
But again the most important thing is cutting your consumption which can obviously save you loads of money, there a loads of hints and tips out there for helping to do this from saving energy in your home to putting together a capsule wardrobe.
Is there an easy way for me to check how sustainable my favourite stores are?
On the Ethical Consumer site we have over 120 shopping guides, that rate and rank some of the biggest UK brands along side some of the UK's most interesting ethical alternatives.
The guides are really simple to use and totally transparent so subscribers can who scores what and why.
What are the best fabrics to buy?
There are basically three types of fabric that we recommend you look out for; organic cotton; recycled materials and bamboo.
Organic cotton is pesticide and GM-free. According to the Soil Association, growing organic cotton produces up to 94% less greenhouse gas emissions than conventional cotton.
Organic cotton also has to meet criteria for any chemicals used, such as dyes. Plus it must meet some social criteria including pay and working conditions.
Look out for the Soil Association and Global Organic Textile Standard (GOTS) label, if its not independently certified its hard to know if the strict criteria have been followed.
For bamboo its important to choose clothes made with the lyocell process or mechanical extraction.
This manufacturing process minimises chemical use, and is therefore environmentally preferred. It's a closed loop process that reuses the water and chemicals and excludes the use of carbon disulphide). When the 'lyocell' process is used to process bamboo, the fabric is branded Monocel® so look out for this label on clothes.
Mechanical extraction is even more environmentally friendly but can be labour intensive and therefore costly. The woody parts of bamboo can be crushed, and a natural enzyme can be used to break down the bamboo further to create a 'mushy mass'. The natural fibres can be mechanically combed out and spun into a thread which is then used to make a slightly coarse fabric – often called 'bamboo linen' – as opposed to the commonly silky bamboo fabrics found in shops.
What fabrics are most damaging to the environment?
Research from the Changing Markets Foundation has found that viscose (made from Tree pulp) can be particularly harmful.
Evidence gathered at locations in Indonesia, China and India found that viscose factories are dumping highly toxic waste water into local waterways, destroying marine life and exposing workers and local populations to harmful chemicals.
Non organic cotton is also problematic for a number of reasons.
According to Anti-Slavery international (ASI) website viewed by Ethical Consumer in August 2018, Uzbekistan and Turkmenistan were two of the world's largest exporters of cotton, and every year their governments forcibly mobilised over one million citizens to grow and harvest cotton.
The Organic Trade Association website, www.ota.com, stated in July 2018 that cotton covered roughly 2.78% of global arable land, but accounted for 12.34% of all insecticide sales and 3.94% of herbicide sales.
According to the International Service for the Acquisition of Agri-Biotech Applications (ISAAA), a non-profit pro biotech organisation, genetically modified cotton accounted for 80% of cotton grown in 2017.
What tips do you have for extending the life of my clothing?
Wash at 30 degrees and try and avoid washing your clothes too much. Nudie recommend only washing your jeans once every six months!
Also try to buy quality clothing that will last a long time. Some things that you should look out for are:
Regular, straight and neat stitching.
Double-stitched (French) seams.
Well-finished buttonholes and buttons.
The feel of the fabric, is it heavy? Well textured?
What is the best way to recycle my used clothing?
First off giving unwanted clothes to charity shops is a good idea if they are still in good condition. If they are not in good condition you could upcycle them or failing that Local clothing recycling options usually include:
Local charity shops
Recycling bins situated in car parks
Community recycling hubs
Boxes in retail outlets
Cash-for-clothes businesses
Some local authorities provide household kerbside textile collection services which are then passed onto textile recycling companies. Recent data collected by WRAP, in 2018, found that 30% of local authorities in the UK provide kerbside collections.
In terms of environmental impact, is it preferable to buy items second hand that weren't produced sustainably, or shop for new items from ethical brands?
Shopping second hand is the better option. Buying new creates demand for more new clothes, buying second hand does not.
How do we as consumers tell the difference between a truly ethical brand and one simply using 'greenwashing' to cash in on the current interest in sustainability?
Using the Ethical Consumer website is a good start we rate over 43 brands in our ethical clothing guide and another 44 in our high street fashion guide so there is plenty of information on the site to help you make a choice.
If you are in store and unsure about claims made by a company look to see if there is some form of independent label e.g. soil association or Fairtrade label.
Your next outfit idea is one click away.
Explore the hottest trends and must-have pieces our style editors are loving right now.