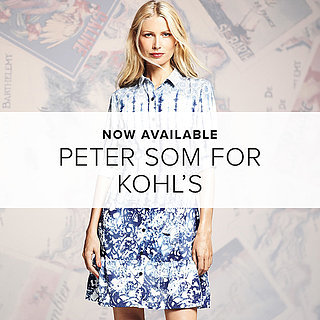 Peter Som For Kohl's
The time has come! Peter Som's collection for Kohl's — already spotted on stylish celebrities like Kate Bosworth and Jenna Dewan — is now available to shop. Inspired by the glorious island of St. Barts, Som's easy, breezy lineup features a range of effortless dresses, tropical tees, and even chic jumpsuits (perfect for those Summer rooftop parties). Check out the designer's complete collection, and enjoy 25 percent off for a limited time only.
There are no matching products in this category.