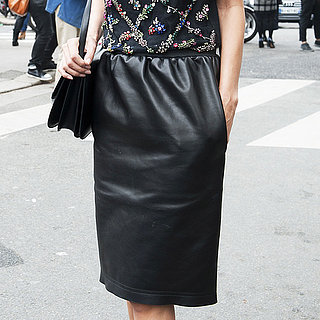 Leather Skirts For Every Budget
The leather skirt was seen all over the Fall runways, and now it's time to add one into your own discerning wardrobe. It's easy to incorporate this edgy-meets-sexy piece into your look; wear Milly's pencil skirt rendition with an embellished top and statement shoes for a cool date outfit, or pair ASOS's midi silhouette with a ladylike blouse and sleek heels for a day at the office. Check out our top picks featuring real and faux options for every stylish budget.
There are no matching products in this category.