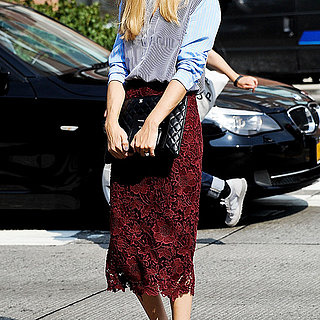 New to Sale: Lace Wonders
Did you know that with a click of a button, ShopStyle will let you know right when your favorite brands and products go on sale? We live and breathe by this magical function, and today, we're showing you the fruits of our labor by highlighting one of our favorite trends — lace — all at a discount! Featuring brands like Valentino and Diane von Furstenberg, shop these gorgeous lace skirts, dresses, and tops (marked up to 70 percent off) before they sell out fast.
There are no matching products in this category.