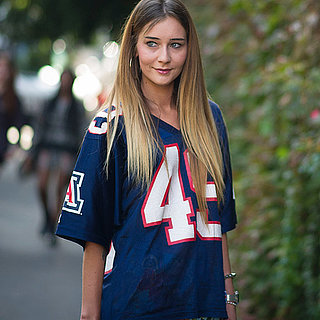 Gear Up For Football Season
Looking stylish at a football game is now easier than ever thanks to the season's sporty trend. Before you head off to the next big game, shop our edit featuring fresh and functional pieces — all for under $150. Pair your favorite team t-shirt with jeans, Penfield's puffer vest, and Nike's wedge sneakers for a modern slant on laid-back cool, or stack on the cozy layers in varsity jackets from Members Only and beanies and scarves from ASOS and Urban Outfitters.
There are no matching products in this category.