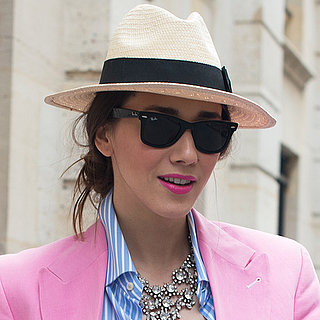 Stay Cool in Panama Hats
Whether you're hitting the streets of NYC or the sandy beaches in the Bahamas, top off your outfit with a cool panama hat. Similar to a fedora hat, panama hats feature a slightly wider and less curved brim, making it ideal for those super sunny days. Wear them with exotic maxi gowns, bright suits, or printed sundresses as a cool finish to all of your ensembles. Shop our favorites from Eugenia Kim, Brixton, Rag and Bone, Coach, Free People, and much more.
There are no matching products in this category.