She Wears The Pants #1:Dries Van Noten PYRUS PANTS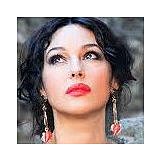 Dear SS siblings, I have sent out some invitations which I picked at random - if you have not received one it is not because I have forgotten you but because I do not have the time to send out one to each & everyone of you.

You are of course most welcome to join this group and participate in this challenge if you wish to - nothing makes me happier!

Have fun!