Artspiration #106: Sweet Escape by Nick Knight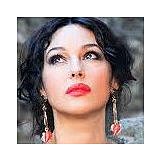 I want to say BIG thank you to Pnklmnade once more for naming me the winner of last week's challenge.

Each & every one of you is welcome to join me, dear SS siblings! I hope that you like my choice for this week's new challenge.

Have fun!