Ballerina Lovers #64: CHERRY APPLIQUE GLITTER - FINISH BALLET FLATS & Nature Inspiration #53: CHERRY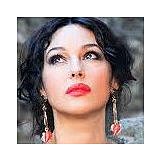 Congratulations on your wins, Beautifulnoise & Binky and thank you for your invitations.

I hope that you don't mind me combining the two looks but at the moment it's a bit difficult for me to keep up. Thank you for another two fantastic challenges!