Garde-Robe: Vintage Madness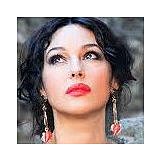 Congratulations on your well-deserved win, Binky & thank you so much for the invitation!

I love the theme you chose - I go completely crazy for the 60's & 70's styles, probably because I was born in that era and it reminds so much of when I was growing up. I still remeber very clearly the amazing clothing items and outfits, which my mother used to make herself, for us lol!!

I hope that you like what I came up with.