My Style Icon #34: Chloe Sevigny & Print Ad #98: Miu Miu Fall 2012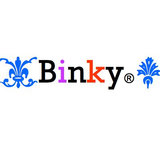 Thank you so much Lanzascoloradas for picking my look as winner of the Kelly Osbourne challenge, I really didn't expect the win so this is definitely a pleasant surprise. :) And congratulations Magda_ooo on winning the Emporio Armani challenge, your look was absolutely amazing and I knew you were the clear winner when I saw it. Apologies for this last combo of the day but since I'm still behind this is still a necessity.

I decided to combine these two challenges together because well, I chose Chloe Sevigny as this week's Style Icon and she's also the face of the Miu Miu Fall 2012 campaign. :) But seriously though I love Chloe Sevigny, her style is so fantastic - and I love Miu Miu too, so this is definitely the perfect marriage. I can't wait for American Horror Story: Asylum to premiere, Chloe Sevigny play spooky, that's just too delicious!

Anyway, hope you like what I've come up with and thanks for another great challenge, Magda_ooo! Enjoy this week's Style Icon, everyone!