INTERPRETATION #20: Eye shadow palette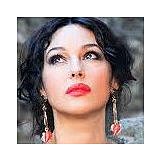 I want to thank Harper Leo once more for choosing my look as the winner of last week's INTERPRETATION challenge - it was one of the most awesome challenges and I had so much fun putting it together but I still can't believe I've won lol!

I hope that you like the theme I've chosen for this week and also that there will be a good number of participants. If you do not recieve a personal invitation please do not hesitate to participate just the same, if you wish to - you are obviously all invited.

Have fun!