Movie Moment #85: Perfume: The Story of a Murderer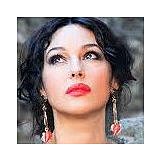 Once again, thank you so much Binky for choosing my look as the winner of last week's challenge. I am truly honoured xx

As usual, I could not send a personal invite to each and every one of you on SS but please feel free to join if you wish to - this is an official invitation to all SS siblings.

I hope you like the movie I've chosen for this week. I look forward to see as many of your amazing creations as possible.