ICILAD #92:Notte by Marchesa Bow-Front Sil-crepe Dress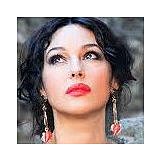 Thank you again so much for naming me the winner of last week's ICILAD challenge, Lanzascoloradas - The dress you chose was amazing and I had so much fun styling the look but I surely was not expecting to win.

I hope that you like the dress I chose for this week's challenge. Whoever wishes to join in please do not hesitate to do so - I look forward to see your amazing looks.