Wardrobe Department #15: Daphne Moon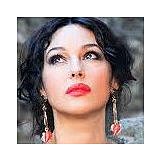 Once again, thank you so much for choosing my look as the winner of last's week wardrobe Department challenge, Pnklmnade - I am so honoured.

Since I don't have enough time on my hands to issue personal invites to everyone please feel free to participate if you wish too! Of course, nothing pleases me more than seeing as many of your looks and styles as possible.