Off Topic #25: Childhood Game/Toy & Songspiration #129: Yellowcake by Kaki King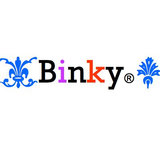 Congratulations Pnklmnade on winning both the Label Lover challenge and the Florence + The Machine challenge! Your looks are incredible, girl, and I'm happy to see you're on a roll this week, you so deserve all the wins! Apologies for combining these two challenges together but I needed to save time and I'm still behind, as always. :)

I decided to combine these two challenges together because I think the song Yellowcake (great choice btw) has a very sweet, childlike feel to it, especially with the marionette in the video. Or maybe it was her soothing voice, I don't know. Anyway, it takes me back to those happy days way way in the 80s when I used to play with legos. Legos were my favorite childhood toys. They were awesome. And fun fact, I still didn't end up as a builder/architect/or anything like that despite being addicted to legos as a kid. So sometimes toys don't make you smarter. Haha.

Anyway, hope you like what I've come up with and thanks for another great challenges, Pnklmnade!